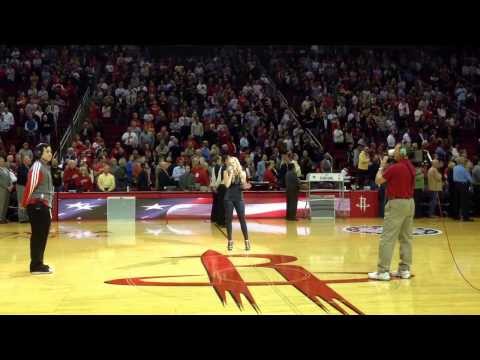 What better way to kick off Veteran's Day than with an awesome performance of our National Anthem. Here's newcomer Mary Sarah performing it live at a recent Houston Rockets game.
If you're not familiar with Mary Sarah, check out this interview we did with her a few years back on The Country Site. She has an incredible voice and is definitely a newcomer creating buzz in Nashville!
Follow Mary Sarah online at MarySarah.com and on Twitter @MarySarahMusic.